FOXBOROUGH, Mass. – Home openers are always special. They bring people back together, inspire optimism, and serve as a friendly reminder that spring (and warmer weather) is on the way.
But not all home openers are created equal. Some are more memorable than others, and with the New England Revolution set to kick off their 2017 home slate on Saturday afternoon at Gillette Stadium (TICKETS), we decided to take a look back at some of the best home openers in club history.
Honorable Mention: May 11, 2002
New England Revolution 2, Dallas Burn 0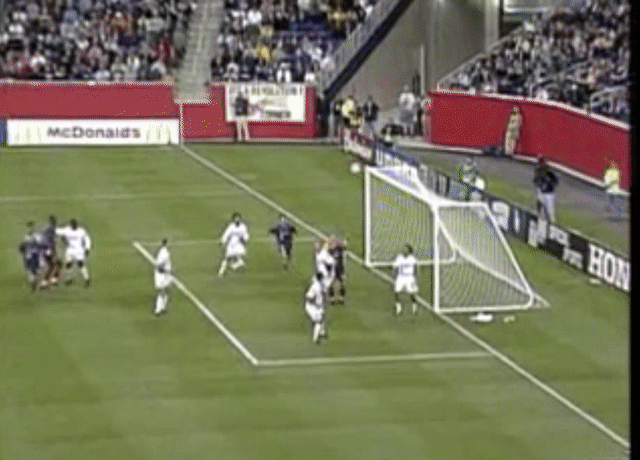 Forced to open the season with a four-game road trip while construction was completed on their new home, New England didn't get to play in Foxborough until mid-May in 2002, but it was worth the wait.
Taylor Twellman scored the first two goals in Gillette Stadium (then CMGI Field) history, leading the Revs to a 2-0 win over the Dallas Burn. They were the third and fourth goals of Twellman's career.
It was the start of a memorable year in Foxborough as a late-season run drove the Revs all the way to their first appearance in MLS Cup, which they hosted at Gillette Stadium in front of more than 60,000 fans, still the highest-attended MLS Cup in league history. Unfortunately, a crossbar and Carlos Ruiz proved to be the Revs' downfall as the LA Galaxy won the title with a golden goal.
5) March 24, 2012
New England Revolution 1, Portland Timbers 0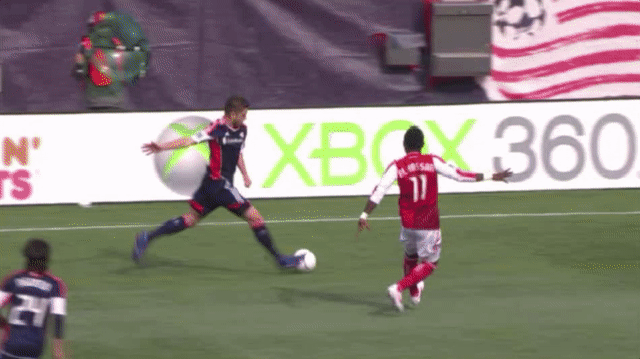 A new era began in 2012 when Jay Heaps – a Massachusetts native and a longtime Revolution player – took charge of his hometown club and promised an exciting, attacking brand of soccer.
Heaps' first home game against the Portland Timbers provided immediate fireworks as Saer Sene opened the scoring after just 28 seconds, but from there it was the Revolution's defense that took over, shutting out the visitors en route to a hard-fought, 1-0 victory.
It wasn't the prettiest home-opening win in Revolution history, but it was the first triumph under Heaps, and it brought fresh hope after mucking through a five-win campaign in 2011.
4) April 10, 2010
New England Revolution 4, Toronto FC 1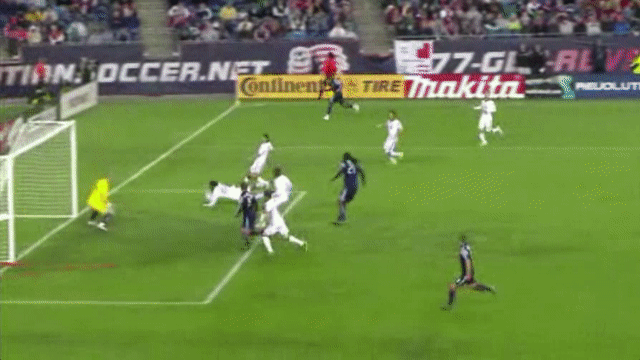 The Revolution's home opener in 2010 will forever be known as "The Zack Schilawski Game."
New England's first-round pick in that year's SuperDraft (ninth overall), Schilawski burst onto the scene in his first game in Foxborough, scoring three goals in the span of 11 second-half minutes to turn a 1-0 deficit into a 3-1 lead. Sainey Nyassi tacked on a fourth to make it a comfortable Revolution victory.
Schilawski scored just twice more during his rookie season and finished his Revolution career with only six regular-season goals, but he etched his name into New England's record books that night as he remains one of three players (along with Twellman and Alberto Naveda) to score three goals in one half.
3) April 14, 2007
New England Revolution 4, Toronto FC 0
This list wouldn't be complete without including the biggest margin of victory in a Revolution home opener, as the Revs rolled to a comprehensive 4-0 win over Toronto FC in 2007.
Twellman scored twice inside the opening 20 minutes, Shalrie Joseph and Andy Dorman tacked on second-half goals, and Revolution fans had plenty of reasons to cheer upon their return to Foxborough.
The win kicked-started one of New England's best-ever home campaigns, as they went 8-3-4 at Gillette Stadium in 2007 en route to a third straight Eastern Conference title.
2) March 29, 2008
New England Revolution 3, Houston Dynamo 0
The Revs have only opened the season at home once in 22 years, but they made the most of their opportunity in 2008, rolling to a big win over the defending champion Houston Dynamo. And they did so in front of a national television audience, no less.
New England scored a trio of unassisted goals through Steve Ralston, Adam Cristman and Sainey Nyassi, highlighted by Nyassi's stunning solo run and finish in stoppage time.
There was an element of revenge to the win after the Revs fell to the Dynamo in both the 2006 and 2007 MLS Cup title games, and it served as a prelude to the 2008 SuperLiga Final, in which the Revs again defeated the Dynamo in front of their home fans at Gillette Stadium.
1) April 27, 1996
New England Revolution 2, D.C. United 1 (Shootout)
Nothing beats the first time.
More than 30,000 fans packed the old Foxboro Stadium to watch the first home game in New England Revolution history, and the Revs rewarded them with a dramatic win against an eventual rival.
Raul Diaz Arce – himself a future Revolution forward – threatened to put a damper on the evening when he pushed D.C. United in front with a 69th-minute header, but Geoff Aunger responded by finishing from the penalty spot in the 78th minute, forcing the game to be decided by the old MLS-style shootout.
Revolution cult hero Darren Sawatzky was the man to end things in the shootout, calmly finishing past D.C. goalkeeper Jeff Causey – another future Revolution player – to send both the team and the home fans into euphoria for the first time in Foxborough.