Developmental Programs
2016 Field Player Academy - February, April, June, July & August
For developmental, travel and select players (boys and girls, ages 7-14)
During the week-long spring and summer programs, Revolution Academy coaches conduct specialized training sessions to teach players fundamentals of the game, with an emphasis on a repetitive learning process. Individual skill development is the main focus of the program, while also using small-sided games and attendance at a Revolution first-team training session to further impart the lessons.
2016 Goalkeeper Academy – February, April, June, July & August
For goalkeepers (boys and girls, ages 8-14)
Goalkeepers train with the Revolution Academy's professional goalkeeper coaches, focusing on the four major components of goalkeeping: technical, tactical, psychological and physical training. Goalkeeper Academy training sessions are challenging and fast-paced to replicate in-game situations.
2016 Taylor Twellman Goal Scoring School – February & July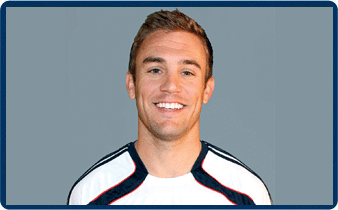 Best suited for attack-minded players of all skill levels
Ages 7-13 | Boys, Girls
This unique program, created in conjunction with Taylor Twellman and the Revolution Academy, covers areas that made Taylor Twellman the leading goal scorer in Revolution history, including: finishing in the final third, attacking heading, volleys and half volleys, movement off the ball, 1v1 moves, exploding into space and creativity and vision around the goal.